10 + 2 years completed for Yusata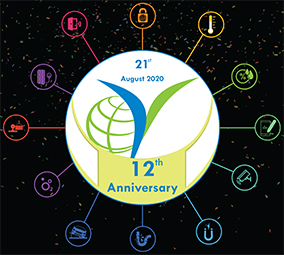 I am glad to inform that Yusata Infotech have successfully completed 12 years of service to industry on this 21st August 2020.
With every growing year the company has added new experiences and expertise to their services.
In the second decade of service, Yusata is moving towards the next generation solutions with a focused effort on Internet of Things solutions.
Read More
Readington Farms Case Study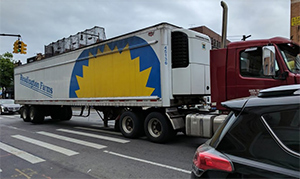 Readington Farms, Inc. processes and distributes milk products in New Jersey, Pennsylvania, Delaware, New York, Connecticut, Massachusetts, and Rhode Island. The company was founded in 1888 and is based in Whitehouse, New Jersey. Readington Farms, Inc. operates as a subsidiary of Wakefern Food Corporation.
Readington farms inc has 24X7 working as they deliver to all ShopRite and PriceRite stores.
Read More
In Loving Memory of Harish Kaswan (1982-2013)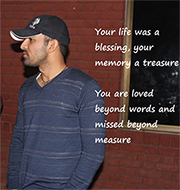 You gave no one a last farewell, Nor ever said good-bye.
You were gone before we knew it, And only God knows why.
A million times we will miss you A million times we will cry, If love alone could have saved you, You never would have died.
In life we loved you dearly In death we love you still, In our hearts you hold a place, No one else can fill.
It broke our hearts to lose you, but you didn't go alone, for part of us went with you, the day God took you home.
We will meet again someday We know in a better place.
We thank God He made you our brother While you were here on earth.
Kotlin Coroutines In Android

Kotlin Coroutines in an Android app-a new way of managing background threads that can simplify code by reducing the need for callbacks. Coroutines are a Kotlin feature that converts async callbacks for long-running tasks, such as database or network access, into sequential code.
Read More
Higher Order Function in Swift iOS


Higher order functions are simply functions that can either accept functions or closures as arguments, or return a function/closure.
In this blog we will briefly introduce some very useful higher order functions you can use on collection types using some examples. Those function are Map, Filter, Reduce, Sort, CompactMap, Chaining, Contains, Partition.
Read More
Wrapper Classes in Java


The Wrapper class provide a way to turn object into primitive and primitive into object. Especially We can wrap a primitive value into a wrapper class object.
Wrapper class have two type of feature one is autoboxing and another is unboxing.
Read More
PostgreSQL Architecture


PostgreSQL is one of the most advanced relational database management systems of the time if we consider the open-source relational database market. It was first delivered in 1989, and from that point forward,
Read More