Automated Driving Test Track Solution now available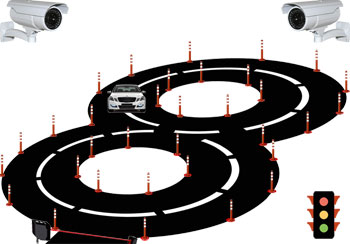 Road Transport Offices (RTO) across India is now upgrading themselves with the best in available technology to ensure better driving capability of the applicant. The department is now using Automated Driving Test Tracks, reducing the manual intervention and possibility of error.
In India, many states are using Sensor based technology to automate the driving tests.
We have been provided an opportunity by a State Transport Office from South India to develop Automated Driving Test Tracks (ADTT)


Client Satisfaction - our utmost concern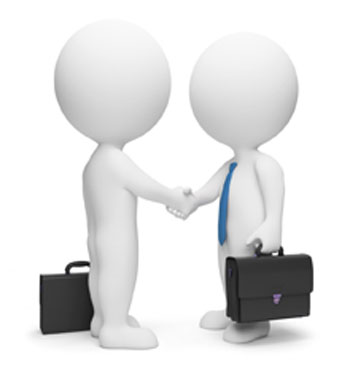 Yusata have been working closely with NCS on providing GPS services across India with their strategic team's presence.
NCS has been dealing with a client having large fleet size; the client had GPS system installed from other vendor, but not satisfied with the overall performance and the reports received.
Yusata sent his technical team to the client site and had a detailed meeting with the officials; understanding every point of concern to them. A proposal was submitted to the client with all technical details and approach to satisfy the requirements.


Reaching out to the education sector

Yusata proposes an automated system of Real Time Attendance system with enhanced capability of GPS School Bus tracking.
School bus is a common facility provided by the school nowadays; every parent is concerned to know the safety and security of their child during the transit period and till he/she reaches back home.
Our Intelligent Transport Management System, provides real time information of the school bus and its movement. The features include: real time alerts, ETA SMS to parents, student-stop management, Reports, Stops Geo-fence management, capability to


Yusata Foundation Day

It's time for celebration, August will be the month of Yusata Foundation day. It is a month to remember and connect with all our partners, vendors, clients, and known members who makes our Yusata Family complete.
The month is a resemblance of Growth and persistent efforts for all Yusata connection. This will be the 8th year of Yusata Infotech existence.
The company growing year on year, achieving higher benchmark of quality and customer service.
It is time to say "THANK YOU" to all who have showed their trust and consumed our services.


Yusata shifting to new building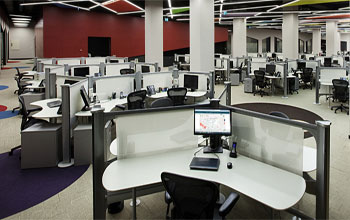 We are glad to share with you happy news of Yusata Infotech moving into its New Building at Pratap Nagar, Jaipur. India.
During its Foundation day, the company will move into New office at 84/122, Sector 8, Pratap Nagar, Jaipur 302023.
The new building is designed with state-of-the-art technology, lab room, new cubicals and area for staff, director's cabin & guest rooms. A dedicated server room has been deployed as well.
The premises will be constantly monitored vide IP Cameras and Video Analytics tool, making it a secure area of working.



During our lifetime, we come in contact with a lot of people. We remember few, few remember us but then something happens and both people find a compatibility with each other, ease of telling thing and hearing back. We don't find that compatibility very often but when we find, that relationship, bonding becomes special.
Special as in we can openly share our thoughts; problems, concerns and we expect a resolution in an uncommon way. This expectation is always met when both are at the same level of understanding. Harish Kaswan was one of those few people who got this bonding with many people whether they came in contact with him for a short time or many be working with him on daily basis. Everybody who was once in contact with him, admires his demeanor. Harish was keen to go whole nine yards for the needy. We have vivid memory of him and remember him as a person who kept everyone invigorating irrelevant of situations. We pray to god to rest his soul in peace. Mr. Sunil Karwasra
Director - Technology
© Copyright 2021 Yusata Infotech Pvt. Ltd. All Rights Reserved