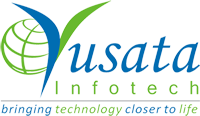 Latest News
COMEX 2016, Muscat participated during 12-16 April 2016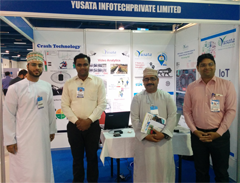 Participation in COMEX 2016 at Muscat, Oman had been an interesting exhibition to showcase Telematics Solution. Oman allows better opportunities for IT firms to collaborate and provide state-of-art technology for better resource mobilization and monitoring. Yusata already have a Channel Partner Apex E-Commerce, Mr Ahmed Al Siyabi who is representing solutions in the country.

During the exhibition, Mr. Indra Mani Pandey, Ambassador of India in the Sultanate of Oman had visited our booth # 514 and extended his best help to explore and expand business opportunities in the Oman country.

Appointment of Channel Partner in Europe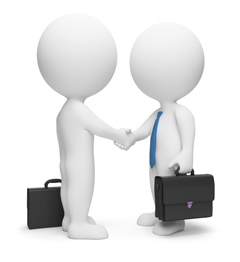 We are glad to inform and announce our Channel Partner appointment in the European territory, M/s. POICON Gmbh. The company already dealing in GPS technology and have sound know-how of the solutions. Mr. Stefan has been in discussion with Yusata Infotech for a long time now, and had showed his interest to represent Yusata Solutions in the European Market.

Channel Partner agreement has been signed and Yusata agreed to provide White-labeled product to POICON for smart

Participation at 2nd SMART CITIES Expo, 11 -13 May 2016 at Delhi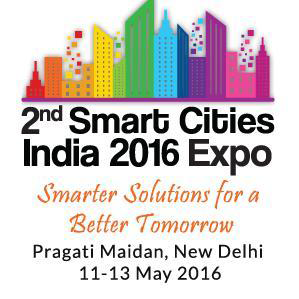 Smart Cities, a Central Government project to develop cities with smart tools and technology to manage its route and day-to-day work online. Total 20 cities have been identified to be developed as SMART CITIES. Projects pertaining to various work have been identified to make them automated for the benefit of Municipal departments as well as citizens to access services and make ease of line.
We are presenting solutions for Telematics solutions, market development, Video Analytics and others.
We request you to kindly visit our Booth no # C71; we will be eagerly waiting for your visit.

© Copyright 2021 Yusata Infotech Pvt. Ltd. All Rights Reserved